 Supplements for Life, is dedicated to providing supplements and education to improve your health, both mental and physical.  Whether you want to lose a few pounds or heal your body of disease, we will provide the resources for supplements and self help education  We believe everyone deserves the right to be happy and healthy.  Your body is programmed to heal itself, even from cancer!

Let your dreams become a reality...

Supplements for Life

supplements and education helping you make positive, healthy life choices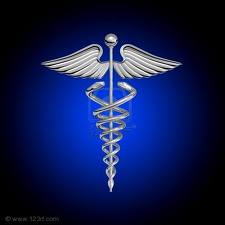 The information contained in this website is for general information purposes only, it is also intended to promote specific products and services that individuals that have followed from our links and recommendations.

Whilst we endeavor to keep the information up-to-date and correct, we make no representations or warranties of any kind, express or implied, about the completeness, accuracy, reliability, suitability or availability with respect to the website or the information, products, services, or related graphics contained on the website for any purpose. Any reliance you place on such information is therefore strictly at your own risk.

In no event will we be liable for any loss or damage including without limitation, indirect or consequential loss or damage, or any loss or damage whatsoever in connection with the use of this website.

All materials  and/or links provided, or related  services is provided for informational or educations purposes only. It is not a substitute for professional medical advice. You should consult a physician regarding the applicability of any opinions or recommendation or question with respect to any symptom or medical conditions.

This site does not provide medical advice and is not intended to be a substitute for medical advice. Always contact your doctor if you feel you need medical advice or treatment. To avoid any potential for interactions with medicine or side effects or food allergies, be sure to consult your doctor, pharmacist, or other health care providers about any dietary supplements you plan to take. Dietary supplements including nutritional supplements, pure water, moderate exercise and health foods are to be used in conjunction with medical supervision.

We advise users to always seek the advice of a physician or other qualified health care provider with any questions regarding personal or medical health conditions. Never disregard, avoid or delay obtaining medical advice from your doctor or other qualified health provider because of any services related to this site. If you suspect that you have a medical problem or condition please contact a qualified health care professional immediately.

The materials contained on this website are provided for general information purposes only and does not constitute legaal or other professional advice on any subject matter.